I haven't written anything publicly for more than two months because for a long time, I was sad angry. At myself, at the world, at the chaos. All I wanted to say, I kept to my private journal and to the people who I knew would understand the most. Most nights there weren't even any words, just tears, hugs and the occasional pat at the back. I have stumbled across different yards of...
Sunday notes
This particular weekend, I have subjected myself to a slew of writing assignments needed to be passed, proofread and approved urgently. Obviously my short attention span has once again taken over and the fact that I am still 2,000 words away from finishing all of  these says a lot about my Sunday mood (I say, blame it on the rain…and on this new MAC keeping me captive at home).  While I...
22 going to I don't know where exactly
I always assure myself that someday everything will figure out. The way I imagined things to be, I don't know. And it has been the same fighting mantra I've patiently hold on to in the last two years since leaving the academic environment and plunging head on to the "real world." The real world —- a quarter of "what do I do with my life," another of...
There are those rare, precious moments when I look back at the last few months of 2012 and relive how I have fallen in love beautifully and immensely. That in the aftermath of several heartbreaks, I have learned to fight back with forgiveness. That in the death of relationships which promised forever, a parade of positive energy came crashing through.  Often, the universe reminds me to stop...
Crying
I cry an awful lot. From the most absurd of reasons (like watching an elimination of America's Next Top Model) to the abstractly teeming what ifs that I never seem to find the answers to (what if I have waited a couple of months more?). I let the thoughts consume my being and trigger that feeling, good or bad, in an incredible level of deepness I have never explored before. Most people...
There is comfort in knowing that one of my closest guy friends automatically run to me for help when courting a girl and seek advice during the aftermath of a break up. Behind the braided bun, the summer dress and the cheek tint, he finds a brother. In this boy's eyes, I am one of their own. Partly and probably, I am to blame because I let him treat me as his go-to girl, the wing (wo)man...
Trading dreams
The leap from print media to the public relations industry has seen me bargaining for a longer adjustment period. While the transferable skills (writing, people interaction, presentation) are the same, the attacks and strategies used are miles apart. In fact, whenever people discover that I now work at a PR firm, I get two distinct reactions: 1) Friends who know me well are surprised that I have...
Running with the Perfect Fit
Running has always been a way for me to de-stress, especially now that I'm starting to feel the great pressures of the PR industry (barely two months into the job, but already and greatly deprived of sleep). Interestingly, I discovered my love for running in 2008 when one night, I just couldn't get myself to shut down even after a long day from summer school. Throughout my on and off...
Hey, look what I found!
1. My Candy Candy Council of Cool contract, year 2005 2. PBB sticker IDs given during each callback (i went as far as the family background check :p), year 2011 3. VTR pic for UAAP sportscaster auds + Season 71 passes, year 2008
SSB
At a bizarre, drunken night with fairly new acquaintances, I have been told that the only species rarer than virgins are (gasp!) ladies like myself. Like what exactly, I dared to ask. Well, in layman's terms, the dreaded status translates to "single since birth." My love gurus on that strange occasion further added that there's a special place in heaven for "my...
Hey, Stranger. We meet again. Same time, same place, exhausting every 30-minute morning trip with quick, embarrassed glances. It's been ten months since that stormy encounter, do you remember? You sat beside me a couple of times, smiled at me thrice and offered to open the door twice. You carry that Toshiba laptop bag like a construction worker is married to his tools. You slide your...
Jan 2012: Planner doodles
2 January 2012 "Friends always have each other's backs." 12 January 2012 "Turn a baaa-aa-ad day around by counting your blessings." 17 January 2012 "Accept the things you cannot change; have the courage to change the ones you can. Most importantly, know the difference…which ones are which." 26 January 2012 "Take it easy. Things are...
Transitions
Growing up, I was a lot of things. Probably the one that stands out the most was how much trouble I was in my early school days, before evolving into something entirely different after that phase.   My first trip to the Principal's office was in Kindergarten, after I repeatedly pulled my seatmate's red suspenders, a striking contrast to our green and white uniform. I don't...
How I wish I did this last year; how I wish I could do that this year. Stop living in the comforts of your what ifs when you can soak in the beauty of a miracle that is about to happen, that you can make happen. Acknowledge that you will fail (many times) so get ready to be disappointed but never feel defeated. You are stronger than you know. Believe that you will rise (much higher than you can...
In retrospect
Sometimes I wish my friends would temporarily stop growing up and leave all the "adult responsibilities" to the real grown-ups who can handle life situations better. For a moment, I need to feel like I'm not the only one who's stuck on the wheels of transition, hypnotized by the promise of big dreams and other idealisms.  Growing up people thought I had it all figured out...
Not so grown-up
The world makes absolute sense whenever I get the chance to have dinner with my closest friends from high school. For a night I'm allowed to think like an eighteen-year-old with Disney stars at the forefront of the discussion, completely leaving behind conversations of the kinky and the experienced often heard at the editorial room. I'm not being immature when confronted with these...
We have to quit giving other people crap for being different. You think that overweight kid from volleyball class would never be able to shed those excess pounds? Give her a year or so, she might just discover the beauty of yoga or running. Maybe by then, we would want her on our team and she'd actually experience the joy of getting picked first. Remember that four-eyed weirdo who always...
2 decades (plus 2)
The year I turned seven was probably the biggest and grandest celebration I've had in my personal history of birthdays. My parents rented a huge pizza party place with its own fun kiddie playground, the one with an incredibly long twisted slide that ended in a deep plastic ball pool. After the games and giveaways, two mascots showed up - a fat superhero and a stuffy chicken - in which the...
An Endnote to October
How some people find it easy to come and go in your life at their own convenience, I can never figure out. The random text messages at 2 in the morning, the mysterious missed calls, the pathetic smileys —- I ain't playing this game anymore. I miss you, I do…but I can't make excuses on your behalf anymore. Took me a while to realize that no matter how "experienced with...
Because of a Song
Right now, Mr. Geek in the Pink Jason Mraz's I'm Yours is playing in full blast as my 14-year-old brother tries to learn the guitar chords of this 2008 hit. Years back, I couldn't listen to this track without tearing up and remembering how a certain someone used to sing it in an offbeat manner, whilst the boyish smirk on his face lightened up a poorly-lit theater. Today, I can...
Yesterday's work translated into 10 grueling hours of running around in heels, 5 cups of flavored coffee consumed, 4 Brazilian models to attend to and 2 awfully gigantic racks of designer clothing arranged by color and by brand to put together 1 spectacular Holiday Fashion Editorial feature. Everyone's feet and brain were dead and drained by the end of the shoot, but we all knew that this has...
Anticipating 22
I can't wait to turn 22. I don't really have concrete plans yet of how to welcome in another wrinkle in my forehead, who to spend the day/ night with, nor what cake I would like to have on that special day. All I'm certain of is that I'm excited to brush my board squeaky clean and start over. Birthdays are like personal New Year's: You wrap up an incredible journey,...
Not Another Bitter Post (HAHAHA)
It's tough unconsciously screening hundreds of people you meet along the way as you attempt to determine "the one." And when you think that you have (or might be the other way around; it's flattering to have been "found," ain't it?), you make cute, little efforts to keep them around. Wala lang. I'm not heartbroken, not anymore at least, but this...
Notes From My Power Journal (v.1)
1. On chasing after dreams… 2. On remembering what true friendship means… 3. On treating the world as my own catwalk…
To My Old Man
"Que sera, sera. Whatever will be, will be," so sang my father when putting me to sleep until I was eight. He knew I was afraid to be left alone in the dark, to sleep amongst the many stuffed toys accumulated over years of birthday celebrations.  Sometimes he'd allow me to sneak in the master's bedroom so I can sleep beside my mother, while he'd settle on the floor....
The Girl Who Waits
My mother thinks that I should stop wearing my heart on my sleeve. She says it makes me prone to deception by some authentic jerks masquerading as the modern day Prince Charming. She believes it is the main reason why I mistake human lust (skin against skin) for human trust (hands intertwined).  In my defense, life is too short to spend doubting what-could-have-beens. If and when the potential of...
Pseudo Suicide
I do not recommend watching heartbreaking romantic flicks alone on a Saturday night, not especially on a rainy one while in your heart print pajammies with a huge Chef Tony's popcorn bucket on your side. Folks, no. I do not recommend it; it is pseudo suicide. Yet if you take some kind of pleasure in bawling like a baby on crack and letting the whole FB universe know about it, then go ahead....
Resolved
5:30 AM The house is moving; everyone is finally awake. In a quick jolt, I get up from bed, with last night's telephone conversation still playing in my head like a transcript recording gone berserk. I try my best not to dwell on it too much as I scamper towards my sister's empty room. She hasn't arrived from her 10 PM duty the night before. I hope she gets home safely, as I...
I, the Dreamer
At 21, I have recognized myself as a full-fledged dreamer. I have started dreaming dreams far beyond myself, allowing them to expand tenfold and believe enough for them to happen. I can't say that I've been succeeding much but as of far, I'm pretty pleased with the intensity of every rollercoaster ride. And since I'm running out of space for more mental notes to "aim...
An Inspiring Encounter
On a recent afternoon, my mom rode the jeepney on her way home from a quick trip to Puregold. She was clutching two huge plastic bags filled with an assortment of candies and chocolates, a month's supply of sweets to be stacked with whatever's left in our dessert cupboard.  When the jeepney made its second stop since my mom boarded the public vehicle, she noticed three little children...
Give and Take
To be loved and give love back is a basic human need that most of us struggle to fully comprehend on a daily basis. Even the most romantic individuals I personally know still search for meanings and ways to clear the path leading to the "L" word. These are the very same people I've witnessed come, go and grow in and out of well-spent relationships; a truckload's worth of...
First Dates
The idea of first dates is exciting for a 15-year-old fresh out of her first soiree activity. It may be a daunting task for the male counterpart but trust me, the girls secretly giggle their way through it in the comforting walls of the ladies' room.  The memory of my first ever first date hovers like yesterday's news, nothing quite extraordinary but genuinely unforgettable. I was a...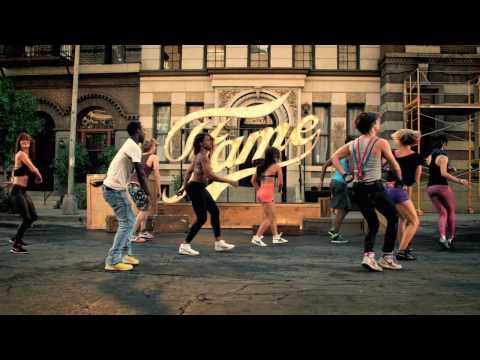 FYI
I'm a pusher; I push people away. When someone gets too close for my own comfort, slipping through nearly half of what I'd like to believe is rightfully mine, I shut the person out the door. Tight and out of sight. Having to deal with emotions and trying to predict what could be the right move or answer in a given situation are only two of the many things I mindfully steer clear of. ...
Happy One Year To Me
Sometime in high school I realized, with more precision and faith than a 16-year-old can handle, that I wanted to be a lifestyle journalist. I was fixated on the idea of working with a team that creatively makes concepts come alive in paper, with brilliance and oddity often unrecognized by the very same market that patronizes them.  But to see my name on the pages of a well-known glossy was not...
Lists
I have made a hobby out of listing down the craziest, silliest things I want to do before I turn 30. I started this when I was 17, and I have decided to give myself so much leeway (hello, 13 years?!?) to avoid too much pressure. Maybe I'm afraid I won't get to cross each and every item by then. Maybe I'm underestimating myself. Maybe's, maybe's. Stuff like "get...
Oh Brother!
My brother recently changed his Facebook profile picture to this, I guess in (late) honor of Father's Day. I remember taking this photo when he was still in Nursery, that one particular Saturday when he was so ecstatic to go to school with Daddy for the "Paint with Dad" activity.  Marion was the cutest, sweetest kid… He really was until… …I...
How To Deal
Not all of us have it easy; Not all of us were born with a silver spoon in our mouths. And it gets harder when others do not fully understand that even if we come from families who can provide well on our behalf (such as myself), we want to make it on our own.  This is one of the many things that I keep on realizing in this industry —- that the magazine industry is well misunderstood in...
Walking on Safe Ground
When people are shocked to find out that I have never been with anyone officially, I worry. Do I look like the kind of girl who gets the guys at an eye's wink? Do I come across as the girl who never stays single? Do I act like all mature and wise when it comes to the love department? In other words, mukha ba akong malandi?!? HAHAHA. But the fact that more than six people in the last two...
Manila Can't Be Tamed!
"I hope after seeing this show you guys walk away inspired to do whatever it is that you guys wanna do with your life. Everything starts with a dream and you gotta make that dream your purpose" - Miley Cyrus to Manila crowd Thank you for rocking SM MOA like no other. I love you Miley, forever and always!:)
Road Blocks
It's past midnight and I should be sleeping off what has been the most stressful day at work so far. But when the house is this quiet, I have to take advantage of such a rare opportunity. Now can be the time to write something philosophical, deep and engaging. Now can be the time to interpret the things my brother are saying in his sleep down the hall. Now can be the time to say a prayer...
And a Miley song was on
In high school, a lot of my peers started watching Sex and the City (albeit secretly), began hanging out with Junior boys from Don Bosco Makati and went on regular trips to spas and salons. Meanwhile, my weekends were spent in front of the television as I caught up on episodes of Lizzie McGuire, That's So Raven and Even Stevens.  "Aren't you a little too old for Disney?"...
Clean Slate
Sometimes I wonder what exactly it is about new beginnings that people look forward to when starting over requires tons of changes, big and small, in every step of the way.     For the friend who decided to get out of a four-year relationship, it means finally looking after herself and realizing that she does not need anyone to make her feel validated. For the cousin who recently graduated from a...